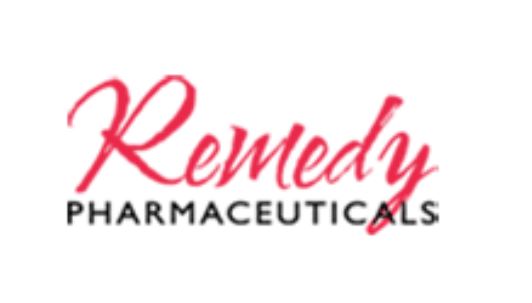 September 2020 • 9/28/2020, New York
IN JUNE OF 2012 GREEN CIRCLE LED THE $3.7 MILLION SERIES B PREFERRED EQUITY FINANCING FOR REMEDY PHARMACEUTICALS, INC., AND RAISED ADDITIONAL CAPITAL IN NOVEMBER OF 2013. INVESTORS ENJOYED AN EXIT IN MAY 2017.
Remedy Pharmaceuticals, Inc. is a clinical stage pharmaceutical company focused on the development and commercialization of small molecule drugs for acute central nervous system disorders. Remedy's lead drug candidate, RP-1127, blocks the NCCa-ATPchannel, reducing the formation of brain swelling and hemorrhage following ischemic and traumatic injury. Preclinical and clinical studies of RP-1127 have shown significant promise in the treatment of stroke, traumatic brain injury and spinal cord injury. A Phase 2 human clinical study of RP-1127 in severe ischemic stroke was recently completed. The trial generated extremely positive and encouraging results wherein patients who received drug enjoyed a reduction in mortality versus the placebo control group by nearly half.
In March of 2012 I engaged Stu and his firm to conduct an angel capital raise for my company, Remedy Pharmaceuticals. I have always been incredibly impressed with him. He is, without doubt, one of the top entrepreneurs I know and has strong ethics, keen business sense, persistence, energy, and passion. It doesn't hurt that he is a master salesman too. Stu and Green Circle did a phenomenal job for Remedy, bringing in numerous high net worth and value-added angel investors in a very short period of time enabling us to raise approximately $4MM in early-stage financing. His process was creative and at the same time disciplined, and once again, his persistence, energy, passion, and salesmanship really shone through. I honestly don't think anyone else could have achieved what he did. He's the real deal and I highly recommend him.

Sven Jacobson, CEO Remedy Pharmaceutical
Biogen will pay a $120 million upfront payment plus potential milestone and royalty payments
Business Wire – May 15, 2017 07:30 AM Eastern Daylight Time
CAMBRIDGE, Mass.–(BUSINESS WIRE)–Biogen (NASDAQ: BIIB) announced today that it has completed an asset purchase of Remedy Pharmaceuticals' Phase 3 candidate, CIRARA™ (intravenous glyburide). The target indication for CIRARA is large hemispheric infarction (LHI), a severe form of ischemic stroke where brain swelling (cerebral edema) often leads to a disproportionately large share of stroke-related morbidity and mortality. The U.S.Food and Drug Administration (FDA) recently granted CIRARA Orphan Drug Designation for severe cerebral edema in patients with acute ischemic stroke. The FDA has also granted CIRARA Fast Track designation.
*Testimonials contained on this website are not guaranteed for accuracy nor are they indicative of future results.