Green Circle Capital Advisors is an integrated, middle market financial advisory firm run by highly experienced Wall St. professionals who have also been former business operators and professional investors. We focus on working with companies within the exploding economic ecosystem of Health & Wellness. Our team understands the needs and objectives of business owners in the space who seek capital for growth, or to sell their company, as we have walked in your shoes. Our team of industry veterans utilizes deep sector-related knowledge and experience to provide insightful ideas in order to execute complex transactions. At Green Circle, we provide senior-level attention from start to finish, on every assignment.
The main metric by which we measure our success is the value that we provide to our clients. We best serve companies that generate sales of between $5MM and $100MM. (For companies with revenues between $100MM and $1B we partner with one of the leading middle market investment banks focused on the Consumer space, and add our own extensive industry knowledge and rolodex). We welcome the opportunity to learn more about your company's needs and objectives, and to become true, long-term partners.
Mergers & Acquisitions Advisory Services
Green Circle is a leader in assisting Health & Wellness companies on sales, mergers and buyside acquisitions. There is no substitute for true industry knowledge and operational experience when it comes to best understanding your business, and articulating its value to prospective investors or buyers. We have decades of experience and a strong track record of achieving maximum value for clients in their sale processes. We counsel our clients through all stages of the process as we evaluate strategic alternatives, assess potential acquirers and targets, provide valuation analyses and advise on transaction terms including valuation, structure, timing and potential financing.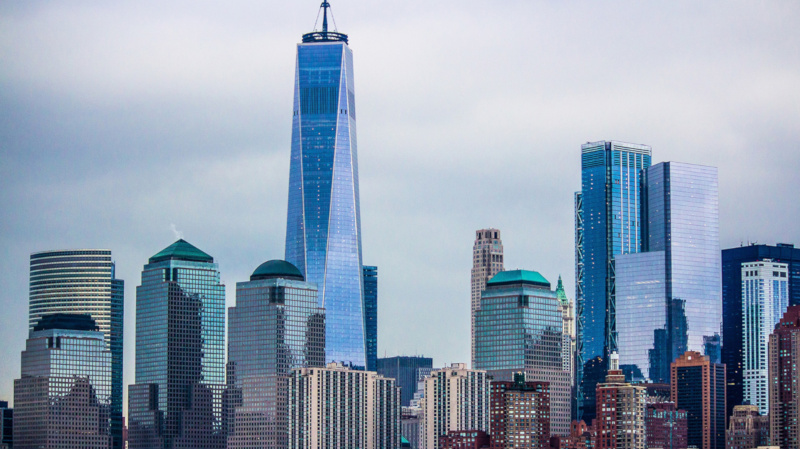 Ultimately we ended up with a highly successful exit as a result of Stu and Green Circle's relationships; Stu was an exceptional partner representing our portfolio company's best interests with passion and a nose for the deal. I'd highly recommend Stu and his firm without qualification as a knowledgeable, trustworthy, deal-savvy partner who knows how to connect sellers to buyers and get transactions closed.

Sam Russo, Partner, Lorraine Capital (owners of Bariatric Fusion)
When we decided to explore a sale of the brand Green Circle was a logical option based on their experience with small and mid-sized beverage companies. Stu and Eric were instrumental in helping us achieve our goals.

Gary Shiffman, Co-Owner, Marley Beverage Co.
Raising Equity Growth Capital
Assisting growth-stage companies with securing the financing they need to fund their growth is a mainstay of the work we perform at Green Circle. Our team has decades of experience in selling a variety of investments to investors of all stripes, and brings top-tier experience and skill to bear on an equity financing.
Our team maintains a vast rolodex of potential investors including strategic corporate investors, VC & PE institutions, family offices, and accredited individual investors, for various types of opportunities. We have insight and relationships with investors that enable us to best position your capital raise, connect your company with the best potential value-added capital partners, and the experience necessary to help you achieve your goals. Our own goal is to help finance the companies making the world a better place. Whereas large middle market investment banks often avoid conducting private placements, or have minimums of as much as $50M, for Green Circle, raising $5M to $25M in equity growth capital for tomorrow's leading Consumer brands is a core competency. Few firms have our experience, domain expertise, or rolodex for such engagements.
In the middle of our process to raise capital we experienced some disruptions with a few customers that made it challenging. They Green Circle were undeterred, loyal, and remained fierce advocates for our brand in which they clearly believed. Stu is tireless, chased down every lead, and his persistence eventually led to us receiving a major investment from one of the world's leading food companies, with whom we are now thrilled to partner.

Greg Forbes, CEO, Explore Cuisine
Stu and Green Circle did a phenomenal job for Remedy… enabling us to raise approximately $4MM in early-stage financing. His persistence, energy, passion, and salesmanship really shone through. I honestly don't think anyone else could have achieved what he did. He's the real deal and I highly recommend him.

Sven Jacobson, CEO Remedy Pharmaceutical
Distribution Support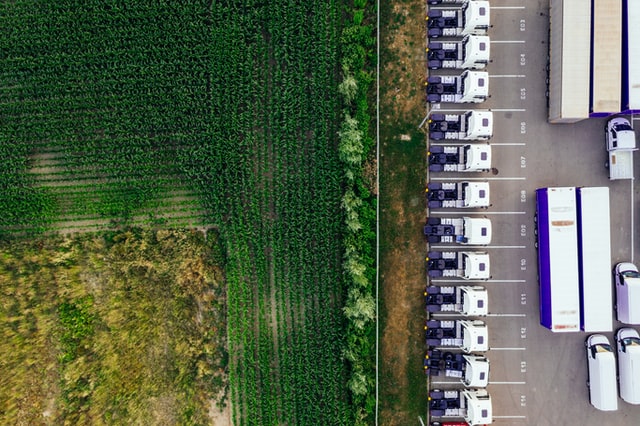 Green Circle also brokers certain natural products in specialty distribution channels. In addition, we maintain a network of brand managers and brokers who focus on the natural products space. We have worked with distributors and brokers in our former capacities as operators of our own companies, and we understand that many of our growing clients (and prospective clients) can benefit from introductions to good representation. Whether you need help in a particular region of the country, or a particular channel of trade, please let us know if we can be of assistance.
Preferred Vendor Network Referrals

Our firm also curates a list of "Preferred Vendors" in various other business areas who provide services to natural products companies. We often make introductions to appropriate service-providers who we know and trust, for the benefit of our clients and prospective clients. Categories include: Sales & Distribution, Product Development, Strategic Consulting, Publicists, Marketing/Branding, DTC and Digital Marketing, Food & Bev Recruiters, Outsourced Accounting and CFO/Controller Services, Food & Bev Attorneys, Regulatory Attorneys and Compliance Advisers, Insurance, Asset-Based Lenders and more. If your growing CPG company might benefit from help in any of these areas we can provide creative and customized solutions to assist you in enhancing the value of your business well beyond the areas of finance. If you run a business that provides services to natural products companies and would like to apply for inclusion in our network as a Preferred Vendor, please email [email protected] to discuss the opportunity.
Consulting Support From Corporate Partners
We also maintain deeply integrated corporate partnerships with leading consultants to the natural products industry, with whom we have been associated for many years. If your growing CPG company might benefit from help in the areas of expanding distribution, sales & marketing, or operations, they can provide creative and customized solutions to assist you in growing your business well beyond the areas of finance.
---

The Bricktown Group helps emerging and established food and beverage companies to drive financial and strategic results for their clients through their depth of knowledge, experience and relationships in the natural food and new-age beverage industries. The Bricktown Group provides brand management and business development advisory services for such companies. They also act as broker (or manufacturer's rep) to help brands grow sales and distribution by connecting clients with their extensive and long-established network of distributors and retailers.
Sales Forecasting
Corporate Strategy and Strategic Planning
Brand Strategy and Management
Sales and Marketing Oversight
Production, Operations and Logistics
Brand Development, Growth & Innovation
Supply Chain Management
Supply Chain Management
Category Management
Sales to Specialty, Natural, Grocery, Independents and Chains
Marketing & Promotion
Competitive Market Studies
Product Development
Formulation Development
Distributor & Broker Network Creation & Management
Co-Packer Identification & Management
Eric Skae, Founder and Managing Partner, The Bricktown Group
Eric is a well-known, veteran operator in the natural food and beverage industries. As CEO of Rao's Specialty Foods, in just nine months Eric positioned, and ran a process, to successfully sell the business in June of 2017. He was previously the founder and CEO of New Leaf Brands, and also founded Skae Beverage International, the US distributor for Iceland Spring Water. He has served in senior-level sales, marketing and distribution roles at companies including Fresh Samantha, Hansen Beverage Company, and Arizona Beverages and consulted for numerous others. He has also managed numerous M&A transactions including the sales of Xing Tea in 2016 to New Age Beverages, Inkos Tea to Braintrust Investments, and Fruit 66 to Sun Orchard juice company.
---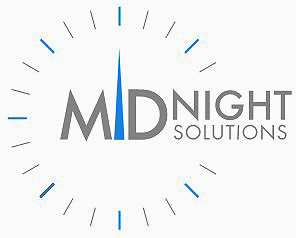 Midnight Solutions is a consulting and advisory firm focused on the spirits industry, on-premise distribution, and emerging restaurant concepts. The firms specializes in helping emerging brands prepare for and overcome the challenges associated with doing business in North America as well as across the globe.
Worked the trenches of sales and marketing for over a decade on his own brands to prepare for helping other brands' with their impending struggles and challenges.
Spent time living and working in Pacific Asia, Europe and N. America to better understand trends and timing by city, state, country or region.
Personally conceptualized, created and brought to market his own brands.
Helped over a dozen high-end luxury brands enter and successfully penetrate applicable and relevant markets over the last decade.
Unparalleled relationships to source dry and wet goods
Expert, on-premise sales and marketing strategic planning specific to regions
Product launch and market seeding
Supply Chain Management
Product development
Extensive distributor network referrals and management
Assist in building a global footprint
Shu de Jong, Founder & CEO
In 2002, Shu created Panache Imports which became the importer on record and partner of 42 Below Vodka for North America. At Panache, Shu was responsible for building the brand's image, identity and sales nationally while helping to increase enterprise value. In 2007, he sold the rights to Panache Imports in North America to Bacardi USA. Panache Beverages went on to own, sell and market other successful brands such as Wodka Vodka, Alchemia vodka and Alibi American Whiskey which were also sold in profitable exits. Shu then created Midnight Solutions to help entrepreneurs create their own successful brands. At Midnight Solutions Shu has worked with the likes of Chelsea Hotels, Nike, Levis, RocNation, Sushi Samba, Marquee Nightclubs and many more.
---

The Lyric Group provides brand management and business development for food brands. They help brands grow by developing effective go-to-market strategies. Their clients tap into deep-rooted relationships within our established pipeline of A-list retailers, helping them grow profitably and keeping their brands on the shelf. They offer a broad range of services:
Strategic planning
Sales forecasting
Sales to specialty, grocery, foodservice, club & drug channels
Marketing & promotion
Cost analysis
Trade spend planning & analysis
Competitive market studies
Product development
Formulation development
Identification of brand & line extensions
Distributor & broker network creation
Distributor & broker network management
Co-packer identification & management
Packaging design relationships
Freight, warehousing & fulfillment management
Export development
Brand building workshops
Public relations
Staffing & training
Rob Leichman, Founder and Managing Partner, The Lyric Group
Rob has been involved in the specialty food trade for over twenty years. He has deep and established relationships with buyers in every major distribution channel: specialty retail, grocery, club stores, foodservice, direct to consumer, drug and export. His long-standing sales relationships include retailers such as Whole Foods Market, Williams-Sonoma, Target, Walmart, Publix, The Fresh Market and Dean & DeLuca.
Previously, Rob has served as VP of Sales & Business Development at Ciao Bella Gelato and VP of Sales & Marketing at D'Artagnan, a national brand of specialty meats. In 2003, Rob established Verve Trading, an importer and master distributor of on-trend specialty food brands. Prior to launching a career in food sales and marketing, Rob spent close to ten years cooking in some of the best white tablecloth restaurants in NYC.
*Testimonials contained on this website are not guaranteed for accuracy nor are they indicative of future results.
To explore how our team might assist you in securing capital to finance growth, or maximize the value of your company in a sale, please contact us for a free consultation.