Stu Strumwasser
Founder & Managing Director
Stu has been an investment professional for over thirty years and a vegetarian interested in the natural products industry for over forty. He spent the first fifteen years of his career on Wall Street at firms including Paine Webber (now UBS AG), Advest, Inc., and finally at Oppenheimer & Co. He left the industry in 2006 to found Snow Beverages, a manufacturer of natural soda.
Green Circle's senior professionals are unique versus other advisers in that they have real operational experience in addition to their finance backgrounds. Stu personally raised millions in angel financing for Snow and acquired distribution in top retail chains including Whole Foods, Central Market, Stop & Shop, Super Target (nationwide) and many others. After serving as Snow's CEO for six years Stu left in 2012 and founded Green Circle Capital Partners.
A graduate of Cornell University, Stu is also a writer whose first published novel, "The Organ Broker," was released in 2015 and named one of five finalists for the Hammett Prize for literary excellence in crime writing (the prior year's winner was Stephen King). He speaks on raising capital and entrepreneurship, has been quoted broadly on food & bev in leading media outlets such as Forbes, The Wall Street Journal, Mergermarket, The Washington Post, Bevnet, Food Navigator, etc., and is a mentor for several Foodtech accelerators. Stu is also a registered rep with BA Securities, LLC (member FINRA & SIPC) holding Series 7, 63, 79 and 82 registrations with FINRA.
Telephone: 646-875-4870 • Email: [email protected]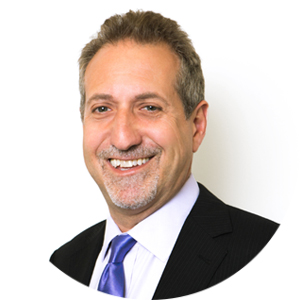 Jeremy Friedman
Managing Director
Jeremy spent 10 years as an M&A Vice President at Bear Stearns and later at the the boutique bank Integrated Finance. He then moved to the buyside, evaluating early-stage investments in health & wellness as well as special situations for family offices/funds including Palm Ventures, and New Ground Ventures. Prior to becoming a banker Jeremy worked in Mexico City for a spin-off of Booz Allen Hamilton. He earned a B.A. from Stanford University and an MBA from the University of Chicago. He consults for a prebiotic toothpaste brand. Jeremy is also a registered rep with BA Securities, LLC (member FINRA & SIPC) holding Series 7, 63 and 79 registrations with FINRA.
Email: [email protected]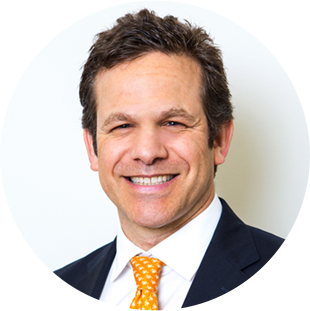 Michael Vieten, CFA
Managing Director, Restaurants
Mike has spent his career analyzing, investing in and operating food & beverage businesses. He began his career as an equity research analyst covering the restaurant and food verticals at Stifel Nicolaus and Cowen and Company. While there, Mike covered 40+ publicly traded restaurant and food companies, meeting with management teams and building financial models and investment research reports.
Mike briefly left the investment industry to help launch a Pizza Hut franchise in Sub-Saharan Africa, called Marathon Restaurant Group. The company had the rights to the Pizza Hut brand in South Africa, Botswana, and Nigeria. Mike was responsible for helping set up the company's corporate infrastructure in Cape Town, overseeing the company's strategy, setting up the company's supply chain, executing strategic acquisition due diligence, opening the initial stores and leading local store marketing efforts. After leaving Marathon to return to the States, and prior to joining Green Circle, Mike spent a few years consulting to restaurant groups and led investments in several private food & beverage companies. Mike is a CFA charter holder. He received his MBA from Columbia Business School, and his Bachelor of Science degree from Columbia University's School of Engineering and Applied Sciences.
Email: [email protected]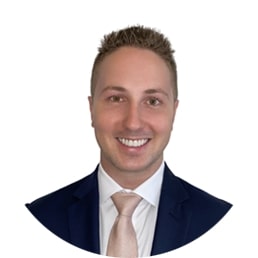 Bakley Smith, CFA
Director
Bakley Smith is a Chartered Financial Analyst (CFA) with over 17 years of experience in covering consumer-facing businesses. Bakley served as an equity research analyst with Bank of America and then Jefferies and Co., focused on the healthy lifestyle, food and drug retailing, packaged food and beverage sectors. At Green Circle he leads the supplement vertical and also leads on financial and diligence execution.
In between research positions, he worked for ABN-AMRO in Mexico City in commercial banking. He left Wall Street in 2010 to pursue entrepreneurial pursuits as an operator, and served for a time as the CFO of TestingMom.com, a high-growth internet startup. Subsequent to that Bakley consulted for early-stage companies, advising on capital plans and M&A strategy. At Green Circle Bakley leads on the VMS/Nutraceutical space, manages the firm's research efforts and provides support on transaction execution. He is originally from Atlanta, Georgia and is a graduate of Wesleyan University in Middletown, Connecticut. Bakley lives in Brooklyn with his wife and daughter. Bakley is also a registered rep with BA Securities, LLC (member FINRA & SIPC) holding Series 63, 82 and 79 registrations with FINRA.
Email: [email protected]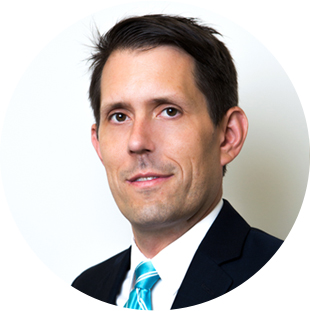 Francesco Lorenzetti
Associate
Francesco graduated from New York University's Stern School of Business with a bachelor's degree in finance. Prior to joining Green Circle he was a wealth management intern at UBS' headquarters. "Cesco" is an athlete and continues to take a keen interest in nutrition, personal fitness, playing basketball, and going to sports events. At Green Circle, Francesco assists with research, financial modeling, marketing, and admin. He loves playing a part in helping young, conscientious brands to achieve their goals. Cesco is also a registered rep with BA Securities, LLC (member FINRA & SIPC) holding Series 63, 82 and 79 registrations with FINRA.
Email: [email protected]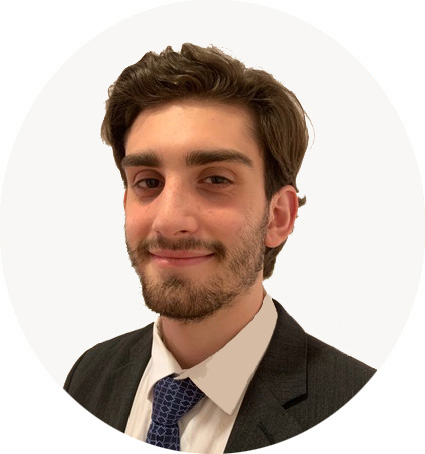 Operational Advisors
Eric Skae
CEO of Carbone Fine Foods, Managing Partner, The Bricktown Group, Food & Beverages
Eric is the CEO of Carbone Fine Foods. He is also the Founder and Managing Partner of The Bricktown Group. Eric is a well-known, veteran operator in the natural food and beverage industries. As CEO of Rao's Specialty Foods, in just around a year Eric positioned, and ran a process, to successfully sell the business in June of 2017 for what was reportedly over $400MM. He was the founder and CEO of publicly traded New Leaf Brands Inc. from Sept. 2008 to Feb. 2012. Prior to that, Eric held senior-level sales, marketing and distribution roles at companies including Fresh Samantha, Hansen Beverage Company, and Arizona Beverages.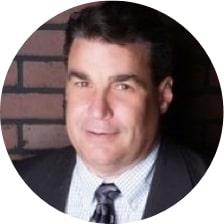 David Luks
Founder, Honeydrop Beverages, Beverages and Foodtech
David is the founder of Honeydrop Beverages, a line of cold pressed raw honey lemonades sold in leading retailers throughout the United States. Previously, David spent over eight years with PepsiCo where he developed marketing campaigns, launched new products and managed the Pepsi, Diet Pepsi, Pepsi's Energy Drink Portfolio and SoBe Beverage brands. Prior to PepsiCo, David worked with ACNielsen, where he consulted for such CPG clients as Colgate Palmolive, the Hain Food Group and Revlon. Most recently, he consulted for Instacart, the leading internet-based grocery delivery company. He received a MBA from Georgetown University and a BS from Skidmore College. He has a weakness for anything made with gluten.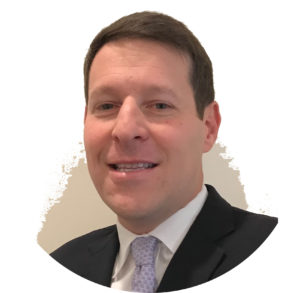 Graham Anderson
Partner at Green Circle Foodtech Ventures, CFO & COO/Investor/Board Member, Koios Medical, Tech-enabled consumer and healthcare business
Graham is currently serving as CFO for Koios Medical, a medical device company whose acquisition he led with a group of LPs. Prior to Koios, Graham spent the majority of his career as GP & Partner of EuclidSR, a $250MM venture fund focused on healthcare and IT. Subsequent to leaving Euclid his brief ran a small fund that he launched to invest in private secondaries. Graham was Founder & President of Lillia Corp, a cosmecuetical company, and has recently consulted to Henckel. Graham is a former President of the NY Venture Capital Association, graduated BA cum laude from Yale College, holds a JD from the Yale Law School.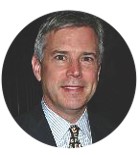 Jeff Baum
Advisor on Real Estate; Head of Real Estate Equity Capital Markets
Jeff has twenty-five years of investment experience in the capital markets particularly focused within real estate finance. He runs a boutique real estate equity platform and serves as the real estate finance advisor to Green Circle. He was previously a Senior Vice-President at SunTrust Capital Markets, Inc. where he oversaw the trading of commercial and residential real estate loans on both a principal and agency basis. Prior to SunTrust, he was with National Bank of Commerce and before that he served in various roles at Lehman Brothers and Paine Webber (now UBS) in New York. He has also spent time managing a private investment fund. Jeff received his B.A. in Economics from Yeshiva University in New York.