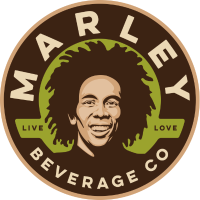 September 2020 • 9/28/2020, New York
In June of 2017 Green Circle was the exclusive sellside adviser for Marley Beverage Company in their sale to New Age Beverages. The deal was a virtual case study in maximizing value from an uncertain asset, and an illustration of the value of operational experience in the beverage industry on the part of Green Circle.
New York, NY June 14, 2017 – Green Circle Capital, a leading boutique investment bank that serves the beverage industry and related verticals, is pleased to announce another natural beverage transaction—the closing, yesterday, of the sale of Marley Beverage Co. to New Age Beverages (Nasdaq: NBEV). The acquisition adds the Marley One Drop® Coffee, and Marley Mellow Mood® Relaxation brands to New Age's growing portfolio of natural/functional beverage products. Green Circle acted as the exclusive sellside adviser to Marley Beverage Co. The transaction was funded with an all equity consideration of three million shares of New Age common stock (plus additional potential cash milestone bonuses) in return for 100% of the assets and interests of Marley Beverage Company, LLC.
Gary Shiffman, one of the principals of Marley Beverage Company said, "When we decided to explore a sale of the brand Green Circle was a logical option based on their experience with small and mid-sized beverage companies. Once we got to know Stu Strumwasser and came to understand that he had also launched and operated a natural beverage company of his own they became the clear choice to represent our interests." Strumwasser, Founder and Managing Director of Green Circle added, "The Marley transaction presented a nuanced situation in that the core brand was fantastic, Bob Marley has seventy-five million Facebook followers, and we believed in the value of the products, but they were going through some operational challenges. They needed to right-size the organization concurrent to exploring a sale in order to gain tighter control of the financial performance during the process."
Strumwasser engaged Green Circle's corporate partner and adviser, The Bricktown Group, led by long-time beverage industry veteran Eric Skae (Skae subsequently became the CEO of Rao's Specialty Foods) to advise the company on operations and coordinate efforts with Green Circle, resulting in Marley engaging New Age Beverages last October to provide sales and marketing management. Strumwasser commented, "Eric was fantastic and quickly helped to smooth operations so as to help us best position the company for what we believe has been an excellent outcome." Shiffman adds: "Stu and Eric were instrumental in helping us achieve our goals."
Entering into a sales & marketing management agreement prior to acquiring the Marley brand provided a lengthy period of time for the players to get familiar with each other and for New Age to diligence the opportunity. New Age has already integrated the Marley portfolio into its existing operations, grown distribution for the brand and expanded Marley One Drop and Marley Mellow Mood into New Age's own DSD distribution system in Colorado that services more than 5,000 outlets. Marley Beverages now appears poised to enjoy a new period of accelerated growth based on the transaction and resulting distribution and marketing opportunities that have been created.
---
As seen in BBI
July 15, 2017:

Pair of familiar names from bev biz apparently played crucial roles in sale of Marley Beverage Co to New Age Beverages, anticipated deal which formally closed this week (BBI, Jun 7). Turns out that sell-side agent for Marley was Green Circle Capital, NY-based boutique investment bank focused on health & wellness that's operated by Stu Strumwasser, who'd earlier launched Snow line of mint-flavored bevs.
Stu has juggled diverse preoccupations throughout his career, including NY music scene as drummer in band called Channeling Owen and, more recently, novelist as author of The Organ Broker, which takes deep dive into black market for organ transplants. (It's brisk, compelling read, BBI editor can attest.)
Though Snow line ultimately didn't make it, Marley Bev principal Gary Shiffman noted that, "once we got to know Stu Strumwasser and came to understand that he had also launched and operated a natural beverage company of his own, they (Green Circle) became the clear choice to represent our interests." Before sale could occur, Marley group needed to resolve operational issues dogging the brands, Marley's Mellow Mood and One Drop Coffee; that was role of Bricktown Group, entity of former Iceland Spring and New Leaf Tea exec Eric Skae, who's been aligned with Green Circle. (As reported, Eric's lately been running Italian products maker Rao's, for which he just found buyer – BBI, Jun 9.)
Deal was done for 3 mil NBEV shares plus potential earnout if brands prosper under NBEV. As earlier reported, Denver-based New Age had garnered operational control of brands a year ago and quickly gotten to work, moving Marley brands into NBEV's Denver DSD distribution arm and more recently devising line of yerba mate entries.
*Testimonials contained on this website are not guaranteed for accuracy nor are they indicative of future results.